Why Should You Audit the Design of Your Product?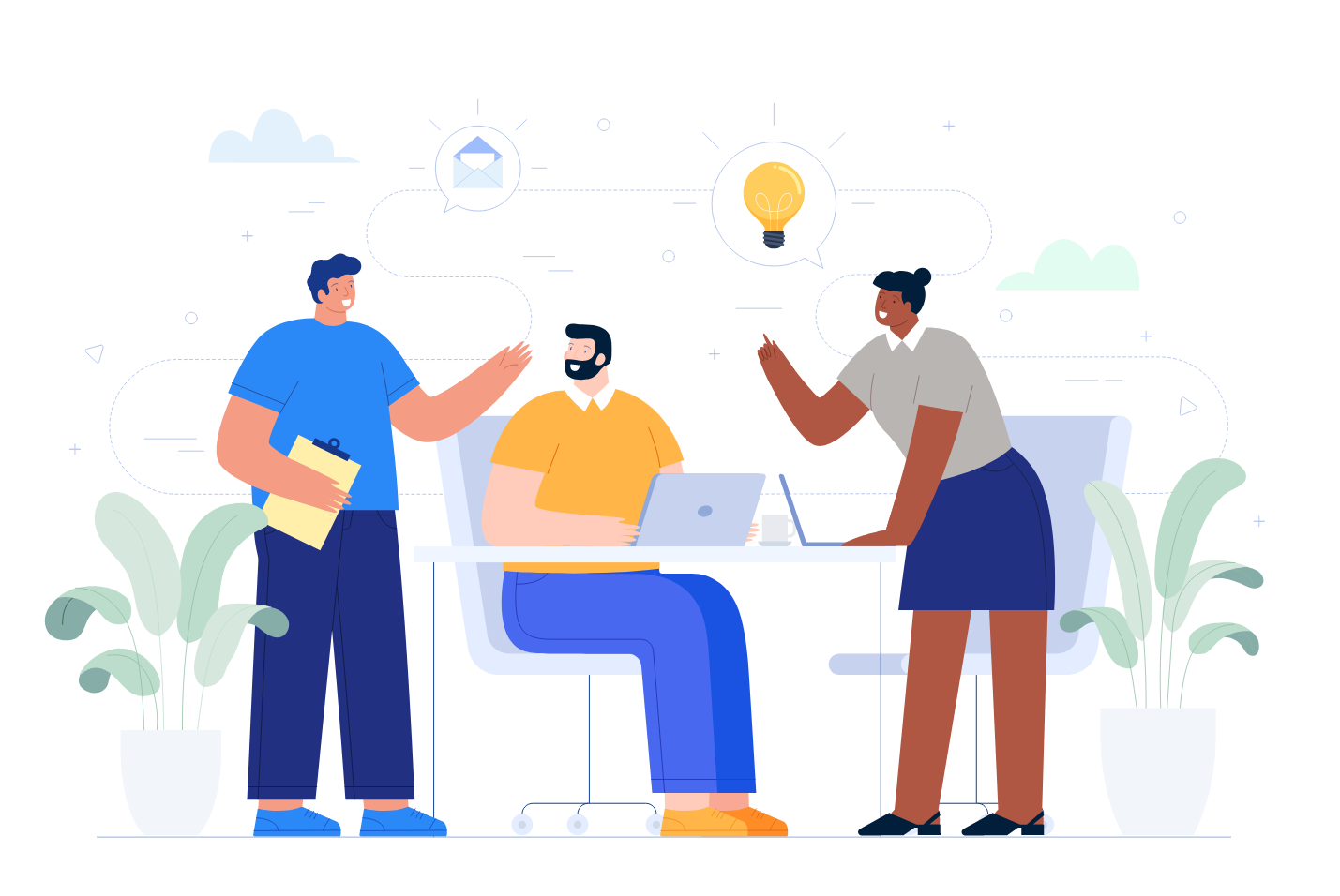 W
hat if I tell you that Microsoft and Facebook wanted to become mobile phone giants?
Yes, it happened in reality.
Microsoft bought Nokia's phone business
for $7.2 billion in 2014 in order to compete against mobile phone giants Samsung and Apple.
On the other hand, Facebook launched the Facebook phone in the banner of
HTC
First in 2013 to utilize its popularity in the mobile phone industry.
Needless to say that both ended up in failure. Facebook made a rare product misstep and quickly realized that their future lies within social media platforms while Microsoft finally discontinued the development of windows phones in 2020.
The point is that you need to be conscious of what product you are going to offer your audience and how it aligns with your brand. Your products bear the identity of your brand, and they should have a consistent message. Inconsistencies will produce a confusing impression among your customers, like Microsoft or Facebook's phones did.
That's why today I'll talk about the design audit. In this article, you'll learn about its importance and the effectiveness of conducting one. So without further ado, let's get started!
Design Audit: What is it exactly?
Design is essential because it increases interaction. The design elements will impact the audience's minds subconsciously and help them make confident decisions. While there are specific formulas to figure out which design may win the market, there aren't too many to figure out where it failed.
Once a company establishes itself as a recognized force in any industry, it needs to produce identical products that align with its business visually, audibly, and usably. And this isn't only about products; it applies to everything the company produces, including its website and mobile application.
A design audit lets you create that familiar vibe about your brand across all channels. Be it the articles on your website, or be it a short story on your business app, you should be able to create a sense of consistency about your brand through their design.
Design Audit: Why Should You Conduct One?
Consistency increases trust and recognition. But it's hard to maintain consistency once the company gets bigger and starts splitting among teams. That's the primary reason why you should conduct a design audit.
The design audit is actually beneficial because it is a sign that your company is growing. However, it's also a sign that your brand is weakening and you are moving away from the foundation. When you conduct a design audit, you will give yourself a chance to build on that foundation again and ultimately improve the quality and user experience.
The aspects mentioned above are probably everything that your business deals with. So let's discuss them further.
Ever wondered why Facebook has that all blue theme in pretty much everything that they do? That's because the visual design of your products has a significant influence on your brand.
Let's say your website and app has a mostly blue colored logo. While a different color may look harmless, it will actually put a confusing attire on your website. Thus, it won't be wise to use different color patterns on your website or app.
The design audit shouldn't just concentrate on the individual page and the feature's appearance. It needs to examine every aspect of your visual presence and correct them according to your business's existing color theme. That's how consistent color equity will be maintained.
By every visual aspect, I don't mean correcting only your website's or app's menu color & footer design. The visual design and color code should be maintained in the page title, headings, or even subheadings! The visual consistency will give your business a visual branding, and your business will benefit from it in the long run.
Marketing is one of the primary objectives of a website or app. Besides, businesses take marketing very seriously because the end goal is growing more and more. But unless there's a regularity in your marketing, your efforts will go in vain.
As a business grows, it starts to develop a separate marketing team. An independent marketing team may collaborate with the entire team, but its strategy will eventually direct the promotion to a different path unless a design audit takes place.
The design audit focuses on creating consistent brand-focused marketing. This includes using the same color code and style in marketable contents such as advertisements and social media promotions. Consequently, your marketing will become identical to your customers, and it will increase credibility and trust.
User experience (UX) is the most crucial benchmark for any product. Products are meant for the consumers, and consumers deserve the best user experience. Any business that fails to deliver good user-experience will surely suffer.
The design audit takes user experience as one of its fundamental goals. It helps the designer to see what others are doing and how it is benefiting them. It concentrates on the User Interface of the website and app and ensures that the contents are accessible and usable. In addition, it lets the designer find the things that the website or have been missing.
There's no such thing as perfect. Sometimes your website may have broken links, and sometimes there might be a bug on your mobile app. But businesses require near-perfection.
The design audit can be as effective as software testing. As things get evaluated, the designer will be able to catch issues that your app or website has been facing. As a result, you'll be able to present a better user experience.
Unlike earlier mentioned Microsoft's or Facebook's phones, their other products, such as Microsoft's Office programs and Facebook's social advertisements, brought wonderful responses. Those offerings align with their business perfectly, and anyone would trust them for their reputation and branding in those industries.
Once you establish yourself as a brand, the next step is creating a credible design that is identical to your brand. Simply put, the ideology behind the design audit is to create recognition through visual, audible, and usable consistency throughout every channel.
Generalization is an excellent way of providing your users with consistent functionality. Because inconsistencies will irritate the users, and they won't tolerate it for a longer period.
Besides, you also need to consider your buyer persona. They can be knowledgeable users or novices. But no matter who they are, you do not want them to feel that they are outsiders. Both novice users and knowledgeable ones should be able to understand your product and brand through your design elements.
For example, you may have an online shop for which you have a dedicated website and a mobile app. For generalization, you need to ensure that both platforms function the same way. That includes categorizing your products on the app in the same way it is classified on your website.
The result would be a clean, flexible experience for both kinds of users. Those who have used your site will also learn to use your app without dropping a sweat. This will make things a lot more accessible, and your users will benefit from the flexibility it presents.
Design audit focuses on almost everything, and support is an integral part. When users want to interact, they want to have a similar tone and message that your brand is recognized for.
Since support is designed for users, the design audit will also work on producing a similar tone and sensory experience throughout your support channels.
Documentation comes with support. Both should be designed for user-friendliness and easy accessibility. As people expect the same tone and sensory experience on the support, they also expect your documentations to be to the point and understandable.
Design audit impacts not just how your documentation will be crafted but also how they will be presented in line with your branding or product.
How to Conduct a Design Audit
As you know, a design audit is run to find flaws and inconsistencies across your overall brand. So it's essential to gather everything that your company deals with. From your products to your social media stories, everything should be collected and assembled in place first.
First, make a checklist of what you are working with. Collect your logo, advertisements, website screenshots, blog articles, documentation, support conversations, etc. and start analyzing it individually.
By analyzing, I meant that you need to figure out which inconsistencies are damaging your potential. Maybe it's the navigation bar, or maybe it's the footer color of your website. Not just the design elements, even your website images can cause inconsistency and leave a significant design error on the entire site.
So keep asking questions to yourself and your teams, maybe there's a specific design element that you think will work, but more brains involved means more accuracy. So take their opinions and note them down. After completing the above steps, you can take your time to fix the issue(s).
End Result of a Design Audit
The audit will present you with a complete report on where the wires are cutting. But as a designer, your job won't be finished here. Once you've gathered the inconsistencies across your channels, you need to create a style guide for every individual team of your organization.
Consider how much of the issues have occurred and how much time is required to solve them. Since you'll know what's working best and what's not, you'll be able to make confident decisions for creating the style guidelines.
If you think that a significant transformation is required, recommend a complete system upgrade. It may take some time to rearrange everything, but the end result will see a notable difference in your overall branding that is accepted and recognized by the name of the brand.