Why Does Your Business Need UX Design?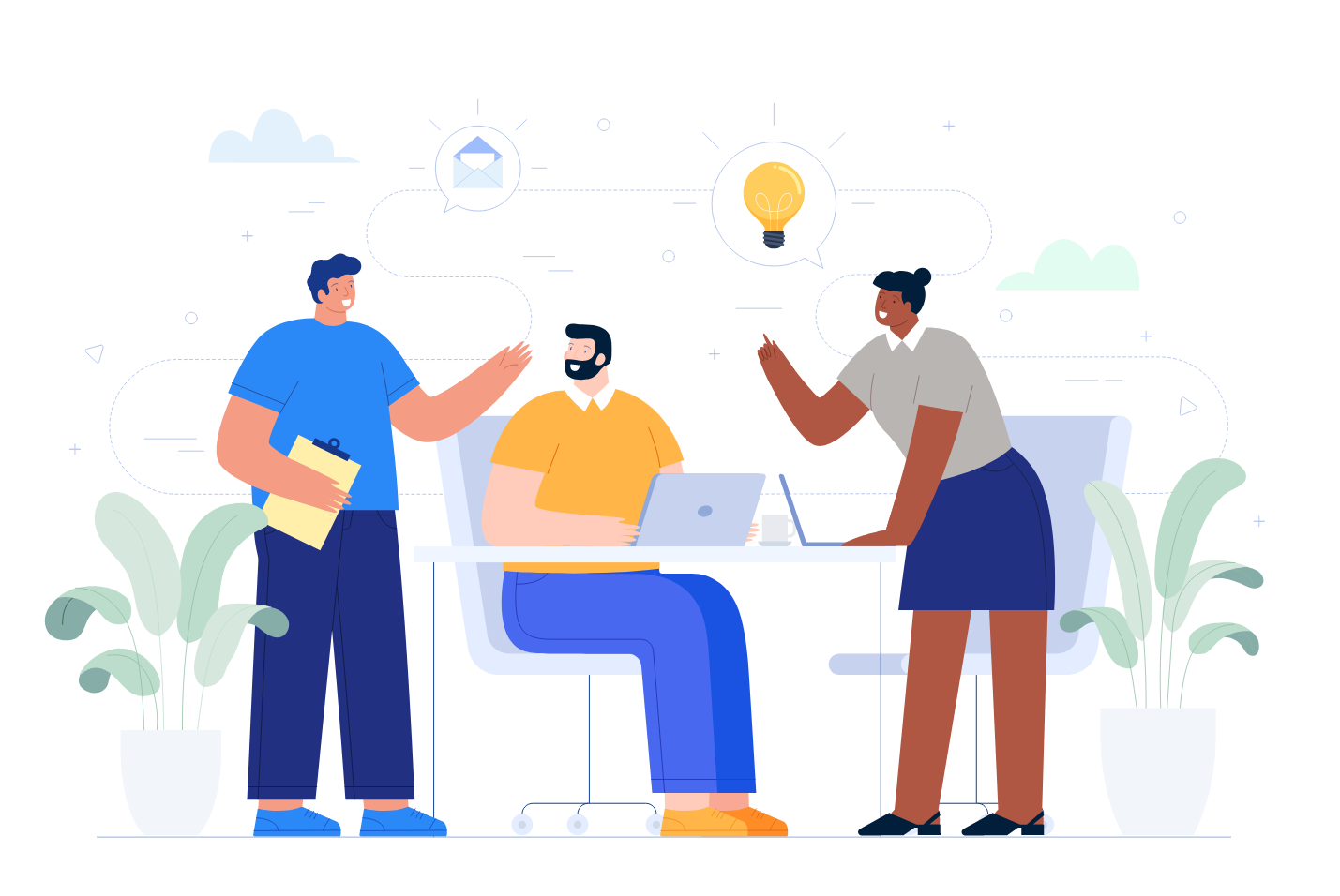 D
id you know 70% of online businesses that fail do so because of bad usability?
In simple words, most of the unsuccessful product-based businesses failed because they overlook the importance of the user experiences in their strategy. Where 88% of the users are less likely to return to a website after lousy user experience, you can't in any way deny the importance of UX.
Businesses cannot expand without a systematic process that focuses on design-led thinking. It is only through this process that organizations and companies can earn higher profits, scale, grow, beat the competition, and empower their users.
With the advancement of modern technology where we're in the midst of a fourth industrial revolution, people tend to experience the best products without spending too much time and exhausting their busy brains. The same goes for surfing websites or mobile applications where loading fast and efficient websites or mobile application responses are highly expected.
When it comes to talking about the mobile application or user satisfaction of websites, it is the User Experience (UX) Design that matters the most. In this regard, everyone might have a different opinion, and the fact is that the user is the final judge who defines the quality of your UX. And most importantly, the quality of your UX is one of the decisive factors for users to choose between you and your competitors.

In this post, I'll discuss the necessity of UX design for your business, and try to explore all these reasons in order to make things better understandable. Let's start by defining the UX design first.
Before delving into why UX design is vital for your business, let's take a look at what it is.
Essentially, UX Design is a process of improving user satisfaction by enhancing usability and interaction with the respective product. Ideally, this focuses on the way the products are used rather than just how they look. Moreover, it sketches the user experience from beginning to end and incorporates all customer touchpoints in between.
To have a clear idea as an example, you can look at Apple. This giant tech company brought UX design to the forefront with its popular operating systems, great looking products, and user-friendly devices.

The brain behind this company Steve Jobs himself, said:
Why UX Design Matters for Your Business?
UX has been a buzzword in the modern world and at any point, different questions may arise like why is user experience crucial for any type of business? Or what could be the final return on investing in UX for my business?
To address those questions, now, I will go into further details to disclose the answers to these questions. Here are the reasons to concentrate on UX Design for your business.
1. To Achieve Customer Satisfaction
Customers are the key component of any type of business. One research study happened by Baymard on the cart and checkout UX indicates that 69.2% of customers abandon a cart after adding items. The output of this 9 years long research came out with a remarkable note that said that the design and checkout flaw was the main culprit of cart abandonment.

In this regard, Clive K. Lavery, senior UX person, and co-organizer of UX Camp Europe said it right. He stated, " Happy users are ultimately happy and returning customers."
A smooth UX helps your potential users to move their desired destination in the best possible way. It means you need to provide them with good navigation, a clean layout, appealing call to actions, a clear visual description of products, and so on. On the contrary, a bad UX could appear as a user-hostile design that will ultimately push your customers into the welcoming doors of your competitors. So make sure that you provide a flexible UX journey in order to increase sales, boost your conversion rates by repeating customers
2. Significant Time & Cost Reduction
UX design isn't only a process and phase of product development but it's focused on research, analysis, and testing. Now, most of the companies are realizing that preventing possible usability issues from the outset is far inexpensive and less time-consuming than fixing them later. Moreover, changing the design later means changing in the development part that is expensive, more time-consuming and a complex process for your business.
However, more often, around 20% of bugs spotted within a product are based on core problems. The rest are basically usability issues that could have been solved in an initial prototyping stage. The prototyping stage means the pre-released stage that can be defined as a "mockup" version of the final product. If usability issues can be reduced, this will ultimately save money and time in the long term.
Users always love a simple and intuitive UX and by investing in providing what they like. Working with UI means you're actually working to create loyal users who're going to be a stable source of your long term revenue. One study that happened by Bain & Co indicated that a 10 percent increase in user retention will increase business value by an average of 30 percent. Most importantly, you can hardly find any things that can provide you such a rare ROI but delivering a great UX can do a lot in this regard.
A good UX comes up with increased conversion rates, which has the most significant impact on ROI. Spending time and money on crafting an engaging user experience can turn your business into massive revenue growth.
User Experience (UX) design has a sustained history of conferring a positive return on investment (ROI). It is a good UX design that often defines which products are successful and unsuccessful.
However, more often, around 20% of bugs spotted within a product are based on core problems. The rest are basically usability issues that could have been solved in an initial prototyping stage. The prototyping stage means the pre-released stage that can be defined as a "mockup" version of the final product. If usability issues can be reduced, this will ultimately save money and time in the long term.
Did you know that every $1 invested in UX results in a return of $100 (ROI = 9,900%)?

Here are a few of my preferred stats that prove the ROI for UX Design.
Due to the lack of user acceptance, 70% of projects fail

According to the 93% executives, user experience is the top strategic priority

After the usability testing process. 90% reduction happens in support costs 

UX brings 100 in return per dollar invested

50% of developers spend time on avoidable re-work
Having said all the stats, it can be said that investing in UX could be the best bet if you make it accordingly. For instance, I can tell you about the Bank of America as they invested in a UX redesign that ultimately returned with 45% increased online registration. That's how a good UX helps to enhance overall revenue by reducing costs in a variety of areas.
4. Boost Up Your SEO Growth
Ux is all about making users happy and so is SEO. Both are the same in terms of purposes and objectives. As SEO is evolving every now and then, it doesn't involve only link building and relevant keyword inclusion in your content. While these are the two most important strategies, SEO goes far beyond them these days. User Experience(UX) is one of them that has rolled into SEO strategy lately.
If you think about SEO in a certain way, you would find that it's all about User Experience (UI). Search engines like Google introduce numerous changes in its algorithm in order to provide searchers with trustworthy and high-quality relevant results. The third and one of the most important ranking factors RankBrain focused on behavior metrics like site's bounce rate, organic CTR, page per session, and dwelling time.
Good user experience can result in healthy growth in SEO ranking. Essentially, Google loves to promote great UX in its SERP. The main concern of Google is to provide users the best queries to their queries as rapidly as possible with the most relevant information. If your users leave your site without taking any potential action, Google takes this behavior as your site is either poorly optimized or irrelevant to your users.
5. Increased Brand Loyaltybr
There is a saying that goes, "UX Design is a double-edged sword: you create a tool and the tool creates you."

Yes, you got it right…!
When it comes to building relationships between a company and its users, the first and foremost thing that gets into consideration is the bond of trust. If you want users to feel like they are buying your product, you need to establish loyalty among them. When I use the word "establish," it means there are certain aspects that need to be considered in order to make it possible. UI is one of those aspects that will help you to establish your brand loyalty among your users.
User experience can play a vital role in order to build trust between your brand and your company. Whether it's the products you sell, there is always an important link between UX and brand loyalty. If users become satisfied using your products, they will likely purchase more from your website. That's how brand value creates.
To make your product goal-based and user-oriented, you need to understand UX Design better first. Apparently, investing in UX may seem like an optional cost, but the long-term benefit to your business will be more than worth the money you put into it.
After having a close discussion, I hope you got the reasons for providing a substantial user experience to your target audiences in order to reach maximum business potential. In other words, you need to satisfy your visitors' demand by serving their purposes. This can happen with intuitive design, easy navigation, and placing direct calls to action.
Now, as a business owner, how can you make it possible?
Well, an experienced UX design company can do a lot to serve this specific purpose for your business. They have the skills and knowledge to implement the elements in such a way that helps your visitors convert into loyal customers. This will ultimately result in your overall success online.
While submitting the requirements to the respective UX design companies, make sure that you are providing enough relevant information correctly. Because the more relevant and exact information you're providing to them, the more likely they will be able to create a great UX design for your products by aligning with your specifications.
Book a free Consultation today!